"No one works as well as we all do together".
Our guests love to meet in a concentrated way and to celebrate exuberantly. And because so many people like to do that with us, we want to expand our team. Start your career as
SERVICE WORKER IN THE BANKETTING AREA (m/f/d) full time
The Hotel-Restaurant Anne-Sophie is a place of togetherness. Here, people with and without handicaps work hand in hand. We value the uniqueness of each individual and can be different with each other – and achieve great things together. With us you can discover your humanity. Become part of our Anne-Sophie family.
you have a passion for service and have already worked in this area.
you are a true organizational talent.
you are good at making arrangements for very individual events and preparing rooms.
you're a thorn in the side of used coffee dishes, crumbly bottoms, and empty bottles.
you enjoy working with people and the all-round care of our conference guests.
you don't mind working evenings and weekends.
Here's what your day could look like in our banquet department....
11:30 Start of work. Before: sleep in
12:00 Show guests the way to lunch and then quickly spruce up the meeting room.
13:00 Check conference equipment in the house.
14:00 Prepare fruit baskets, prepare coffee breaks, provide beverages.
16:00 Clean up coffee breaks, put away dishes – and always be responsive to guests.
18:00 Say goodbye to the guests and pick up praise for how great you organized everything
18:30 Cleaning up the meeting rooms and preparing for the next day.
21:00 Feierabend
Leisure time is at least as important to us as work. That's why, as a member of our team, you not only have a blast at work, but also enjoy plenty of benefits outside of your service. Take a look at our employee benefits.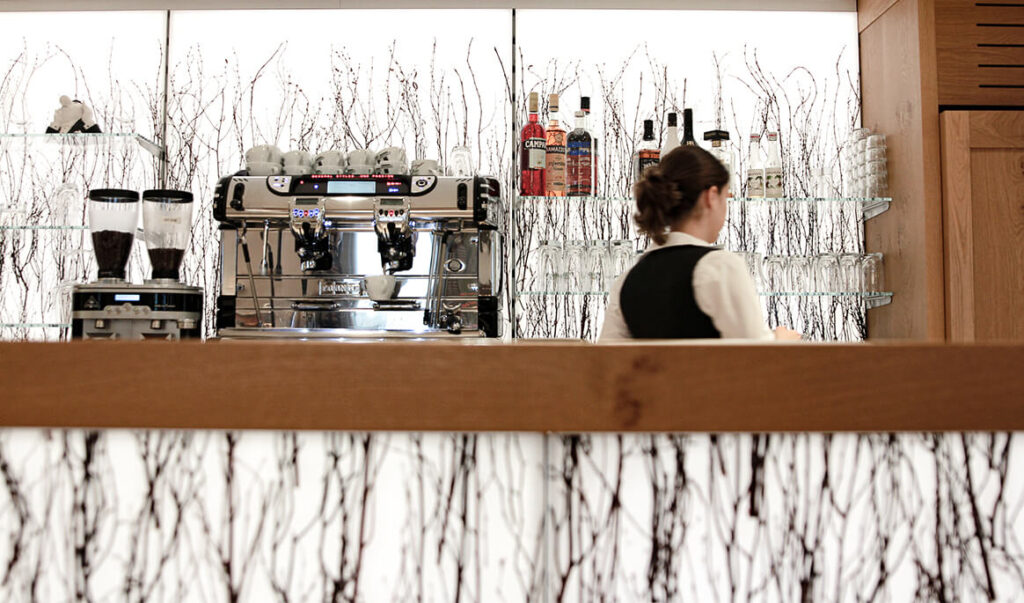 Why I work at the Anne-Sophie Hotel...
Due to the different rooms, there are many possibilities to organize events individually. I incredibly enjoy working with our guests to plan their weddings, meetings and family celebrations because there is so much that can be made possible. The Anne-Sophie Hotel is the perfect place to celebrate – and to work."
Carolin Pfeiffer, Banquet Manager at the Anne-Sophie Hotel