GETTING MARRIED AT THE HOTEL-RESTAURANT ANNE-SOPHIE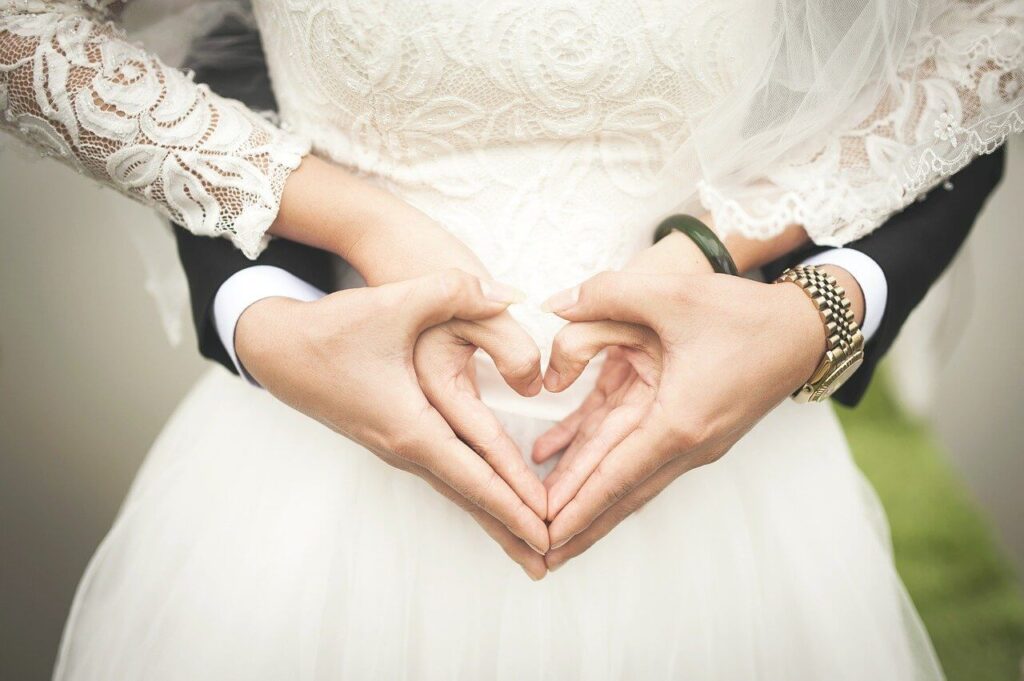 They say "Yes, I do!". We will take care of the rest!
A wedding is always exciting, happy, crazy, romantic and wonderful. So that you can really enjoy all your emotional storms, you don't have to worry about anything else. We will gladly take care of that for you. We plan everything exactly according to your wishes and make sure that you and your guests experience an unforgettably beautiful celebration. Whether you'd like a small reception, a seated meal or a lavish dance party, get in touch – we'd be delighted to assist you on your big day!
We have different rooms for 10 up to 90 people at your disposal. Depending on how many people you want to celebrate your wedding day.
Feel free to stop by and check out the options on site!
And so that the end of your celebration is also as comfortable as possible for all guests, they can stay overnight directly with us in the hotel.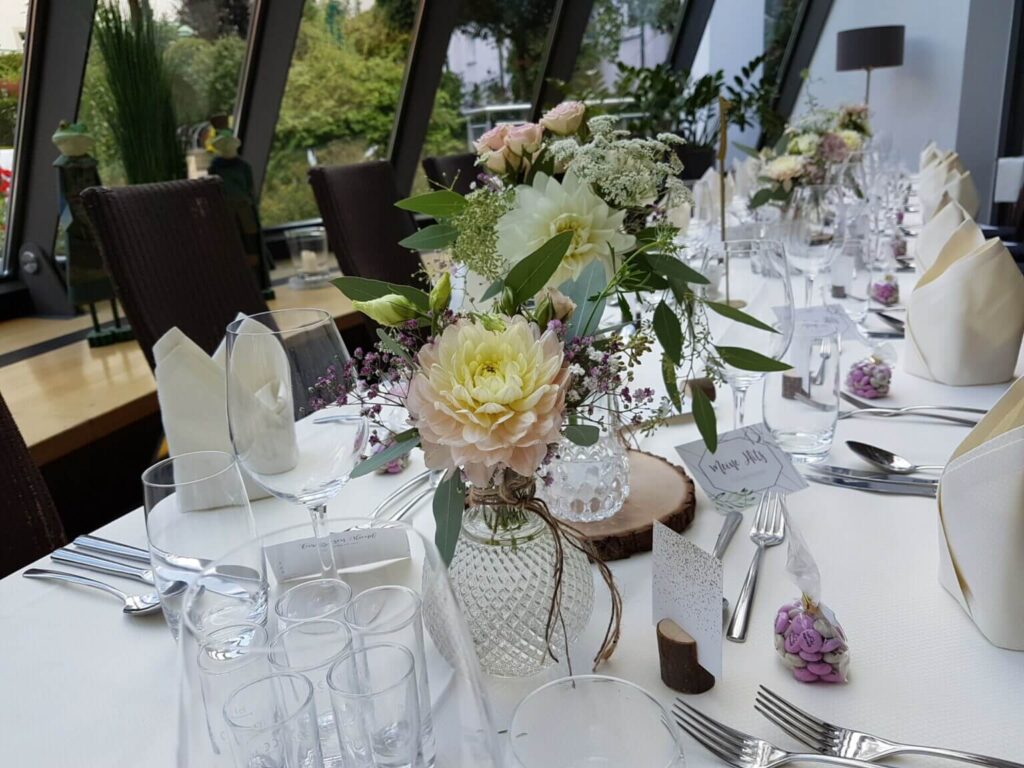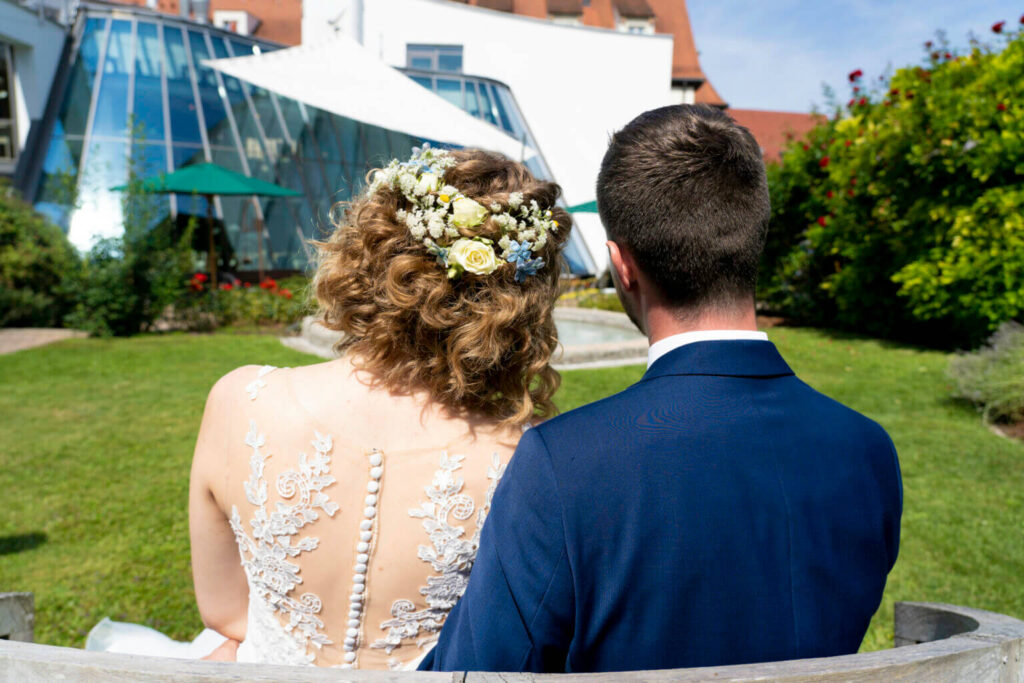 We are prepared. Here's to your big day.
Thanks to our many years of experience in organizing events, we know exactly what is important. We also have access to a large pool of the best addresses in the field of music, photography and decoration. Let's talk once with no obligation! You will be pleased to see what is possible.
For the organization of your wedding day, many possibilities are available at the Hotel-Restaurant Anne-Sophie in Künzelsau: From the wedding ceremony to the celebration, the cozy end to the overnight stay and breakfast the next morning.
Your wedding day at the Hotel-Restaurant Anne-Sophie:
civil or free wedding ceremony in a fairy-tale setting in the library Frau Holle in the neighboring Kulturhaus Würth in air-conditioned rooms
free wedding ceremony in nice weather also possible in the castle garden of the Hotel-Restaurant Anne-Sophie
Champagne reception directly after the wedding ceremony at the Hotel-Restaurant Anne-Sophie on the terrace, in the castle garden or on the gallery
Wedding reception in one of our restaurants with coffee and cake, wedding cake from our own confectionery and dinner as a menu, from the buffet or from the grill
Overnight stay in a comfortable room of 3- or 4-star category
Our services at a glance:
Various rooms for up to 90 people – all our event rooms can be booked exclusively so that you can celebrate completely undisturbed
Aperitif with appetizers in the garden, on the terrace or in the restaurant
Menu or buffet according to your wishes, price and taste – we will be happy to discuss your individual meal arrangement with you.
Recommendation of suitable wines and corresponding drinks
Your guests can comfortably stay in our house – we offer 54 individually furnished rooms in different categories
Through our many years of experience with external service providers in the field of music, photography and decoration, we can gladly assist you in your search
We would be pleased to inform you in detail about our services during a non-binding preliminary meeting and to submit you an offer – tailored to your ideas.
We are looking forward to your inquiry!
bankett@hotel-anne-sophie.de or 07940 9346-1143